I would like to suggest two small quality-of-life improvements:
When placing objects with the grid visible, I often will switch to the bulldoze tool using the "n" shortcut key. Oddly, this causes the grid to disappear while switching tools. If I hit "n" again, the tool turns off (as expected). If I hit "n" a third time, then I get the bulldoze tool with the grid. Can you please fix this so that the grid stays visible when switching using the "n" shortcut key?

The object price overlay often covers up the connection point with objects below it. See picture: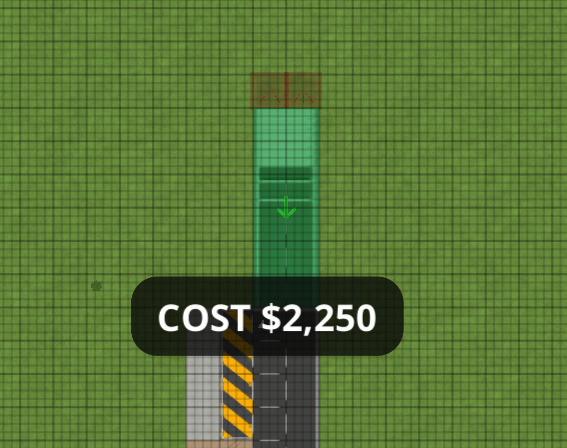 Is there any way this can be avoided?
Can it be made smaller?
Can it be made more transparent?
Can it be moved to one side?
Is it really even necessary to have the cost visible here?
I realize you can reveal the connection points by zooming in, but this really shouldn't be something that needs fidgeting with.
Please consider these issues! They have bugged me for months!