As of today, the new Airport CEO Wiki is available here
https://airportceo.wiki.gg/wiki/Airport_CEO_Wiki
---
The new Airport CEO Wiki is officially open to the public and launched. Many considerable improvements have been added to enhance the user experience and make it a useful tool!

Here are just a few of the new upgrades:
Considerably better light mode styling
New dark mode, with styling
Less Ads thanks to Wiki.gg hosting
Brand New Main Page

Automatic resizing for screen width/window width
Easy to use and add to
Brand new style, with a more formal, clean, and beautiful look

New quality sidebar, well styled (Amazing Font btw)
New aircraft pages
Added info on many pages
New templates on some pages to show if a page's content is dated
Decent zoom support 75% - 200%
Please note that there are many more changes than what are shown here, these are just the main points. The main goal of this change was to make the wiki experience better and to reduce the wiki's bad reputation.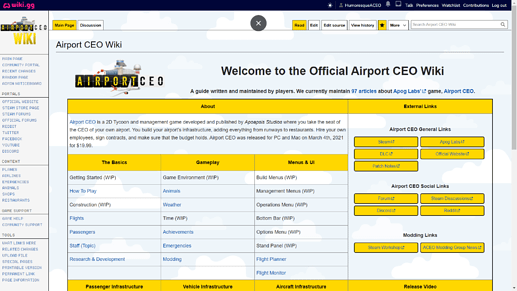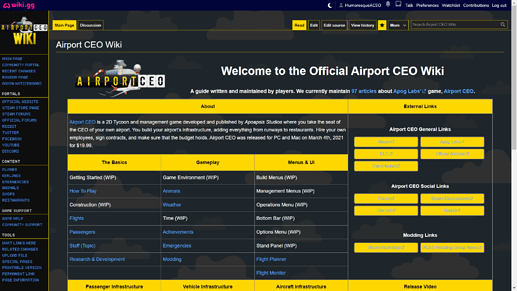 ---
A ton of people have helped with this project or provided support, so I would to thank all of them for their work in making the wiki better:
@azgoodaz For bringing the idea up
PCJ and SlyCooperFan1 from the Wiki.gg staff team for their help
The rest of the wiki.gg staff team for their work
@Olof and the devs for supporting the switch
@andyc for allowing some of his guides to be ported over from Steam (Which I still have to do)
@Dawed for offering help with some pages and providing support
---
Where from here?
From now on the new wiki should be a relatively good source of information on the game, but it still isn't very up-to-date. If you feel like it, the wiki is never finished and can always be improved and updated, so feel free to get writing and work on a couple of pages. Any and all contributions are welcome.
For people helping answer questions about the game, there are some pages that hold great information, so feel free to link to those rather than write your own response.
To the devs:
Otherwise, some measures will be put in place to shut down the old wiki. If @Olof and the devs would like to help with this more, please feel free to (You can PM me or DM me if you like). It is no longer of any practical use. I will add a blog post and some links to it to help redirect traffic to the wiki.gg wiki instead. I would also love to see a reference to the wiki in-game, such as an icon on the main menu and a reference in the tutorial to help new players out.
---
Enjoy the new wiki



Old Wiki Link