Hey guys.
I'm back since a while to this game and stumbled into some issues, well known from before. It maybe me, desinging rediculous bad arports, but anyways…
After enabling the baggage handling on my small airport, I have some 40 passengers, who aren't willing to leave my airport. Not that I'm not happy they enjoy their time here, but somehow I feel it's time for them to go home.
Any advices, how to redesign or maybe just how to despawn them (and their luggage)?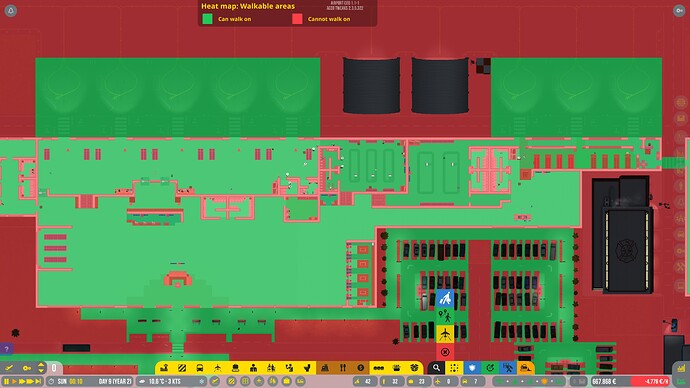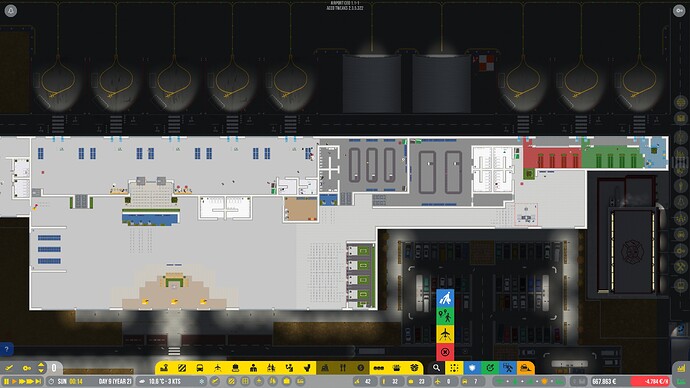 Just a few words to the future plans I have with the terminal:
On the right hand side, you'll find some small gates, I want to keep them as local business gates for small airlines. The five small stands on the left side are planned to rebuild as three medium stands as soon as the flights in the flight panner are done.
I do play with realistic international stands and schengen option on. I use tweaks in the latest version and the perfomance mod (which I have to use on my new rig, which is dull, because on my old laptop the game ran smooth as warm butter - but I can't get it to work without stutters on the new one).
Cheers!