I enjoy this game a lot but it really annoys me that you can't move the boarding desks without having to close the stand and cancel its flights.
But fret no more! I figure out how to mod this game and now its possible to move the boarding desks! while open!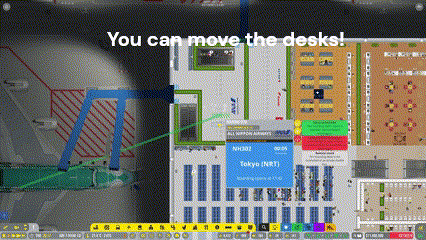 You now can move the boarding desks while open, but:
You need to have more than one desk for the stand, you cant move the last stant
The stand must be empty or…
Boarding for the flight must be close
How to Install
Its just like AiportCEO Tweaks.
Make sure you have installed UMF (uMod Framework) into the game. Download it from here.
Download the mod from the here.
Double click the downloaded file to install it into the game.
PS. This should be in the game