Found this layout and Explanation for stands at AMS airport. I've quickly translated it and wanted to share it with the devs to give them some extra resources on markings and stand layouts. might help them add some details and upgrade the stands with new functions at a later stage.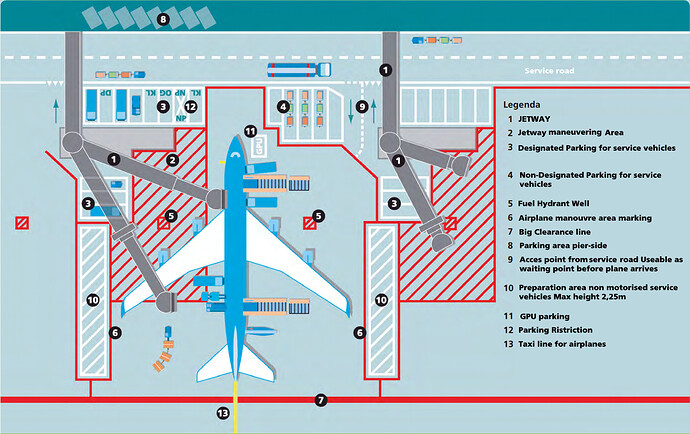 Talking about a large stand: how about adding a toggle to large stands that determines if the XL jets (A380/B747) can use the large stand in question? Several airports I've been myself have assigned XL stands. And when the switch is set to 'allow XL planes' you can build a third jetway and maybe some extra XL-features.
This switch-function combined with a system for managing width restrictions on taxiways could make managing Airport traffic and pax movement way easier.