Obligatory first post warning so sorry if I messed up any rules!
I have both Helicopters and Supersonic installed. During gameplay, I started running into issues with saving. I was using four mods (Tweaks, PerformanceCEO, Stickerfix, and CustomBuildables). Verifying the game files fixed the issue but also disabled the mods. I have individually tested each mod and I tested them in pairs and when I have Tweaks and PerformanceCEO only the issues persists. I haven't tested them without the Helicopters DLC but I may try soon. Each test was done on a fresh install of Airport CEO.
Any ideas on how to fix this or is it some compatibility issue between the two mods that needs to be fixed?
A screenshot of the error message is included.
Thanks!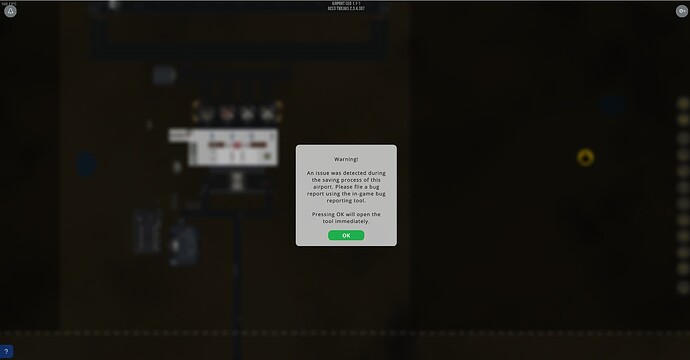 UPDATE: Does not occur in unmodded AirportCEO
Log Files

Box
Couldn't think of another way to share them other than through Box